Pay Pal Buttons
You can add Pay Pal buttons to your website to sell items and events online.
Pay Pal Business Account
You will need to sign up with Pay Pal for a business account. You can use the following link to sign up :
https://www.paypal.com/us/webapps/mpp/product-selection
The following video will show you how to set up a Pay Pal business account.
Verifying Your Credit Card
Before you can use Pay Pal, you must verify your credit card. The following links will describe how to verify your credit card:
How do I confirm my credit or debit card?
Configuring Selling Service for Pay Pal
In the resource group, click on the web app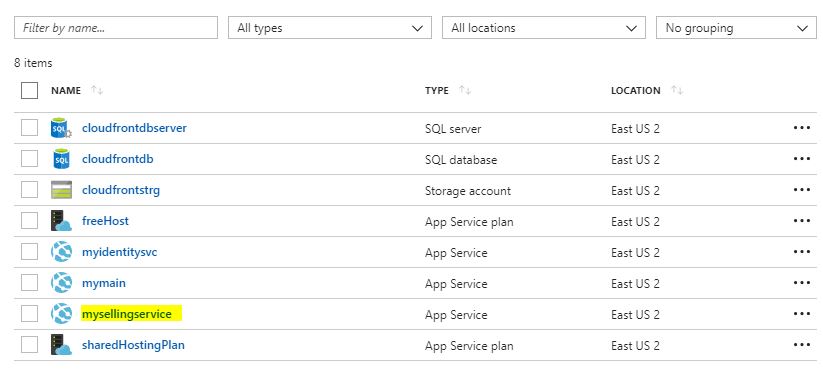 In the web app, scroll down to 'Settings' and click on Application settings
In the 'Application settings' page, scroll down to the App settings section and add the following additional Key-Value settings:
PayPalBusiness- the username for your Pay Pal business account
PayPalUrl- the Pay Pal Url for HTML buttons (set to https://www.paypal.com/cgi-bin/webscr)
Ensure the 'Slot setting' is ticked for all the settings. Click the Save button when you are done.
Save the application settings. You will then need to Restart the web application in the Overview section.
Adding a Pay Pal Button to an Item or Event
You can add a Pay Pal button to an item or an event. When you create a new item or event, select a Pay Pal button type to add a Pay Pal button :
Selling Service supports the following type of Pay Pal buttons:
Buy Now
Add to Cart
Subscription
The following image shows how the Pay Pal button will appear on the web page: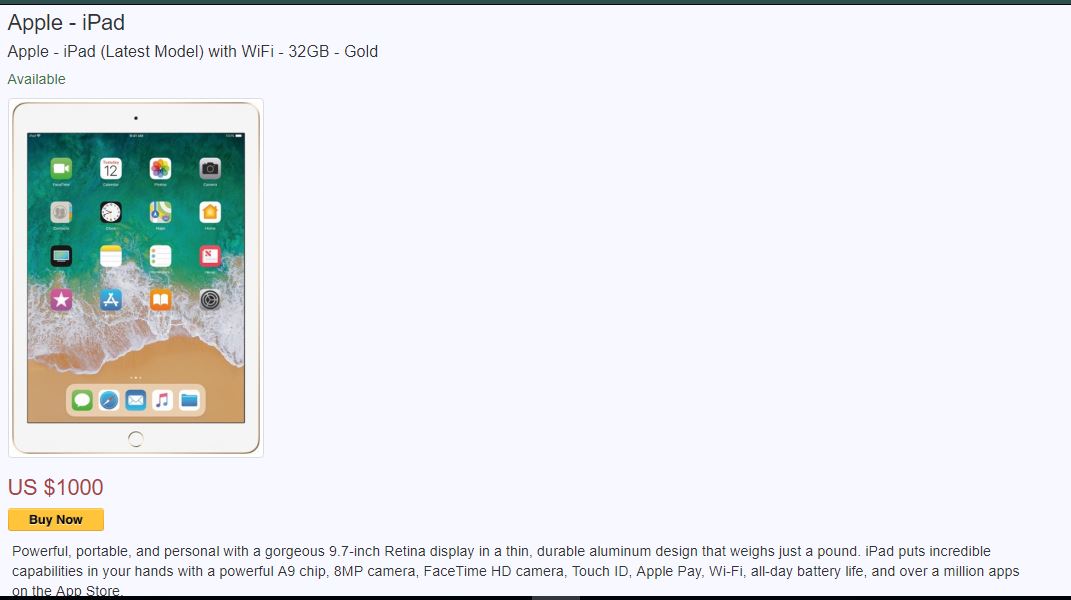 Viewing Purchases and Subscriptions
You can view purchases and subscriptions on your website in the Admin section. Click on the Purchases link and the Subscriptions link to see the data.
Next