Adding Articles / News
You can writes articles or news to include in your website. To create an article, click the News link in the Admin section, then click the Create New link.
You can create an article as follows: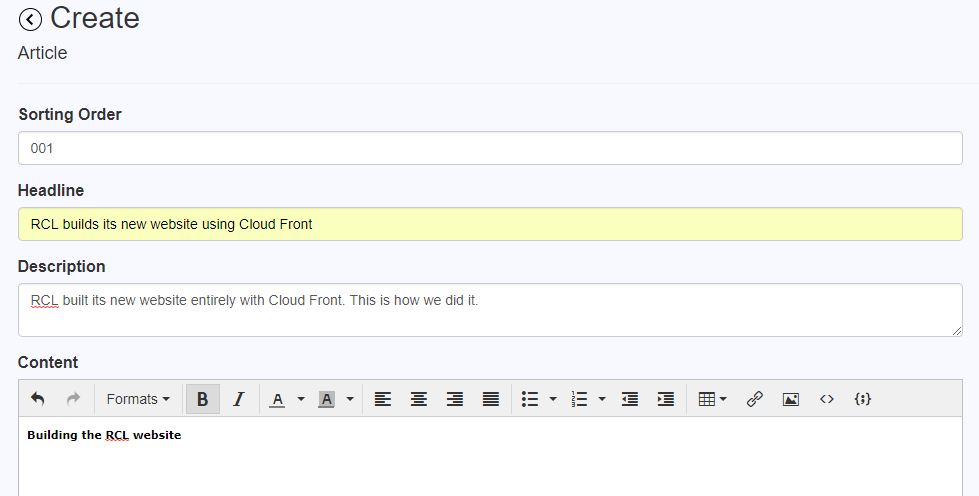 Articles can be accessed from the News link in the main site.
Next