Contacts
A contact is a person that you would want to sen an email to.
Creating a Contacts List
Login to the Email Marketing Service as an Admin and click on the Contacts link. In the 'Contacts' page, click the Create New button to create a Contact.
Add the name and email for the contact and click the Create button when you are done.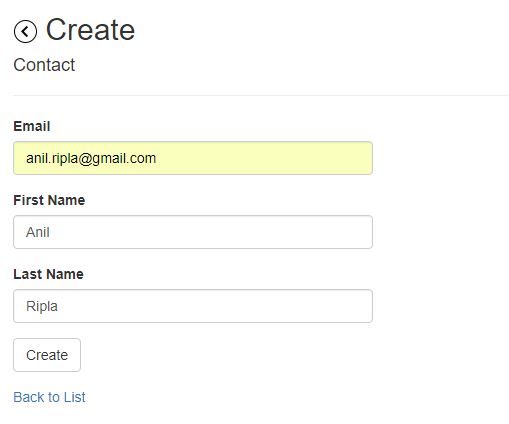 You can continue creating your Contacts list by adding additional contacts.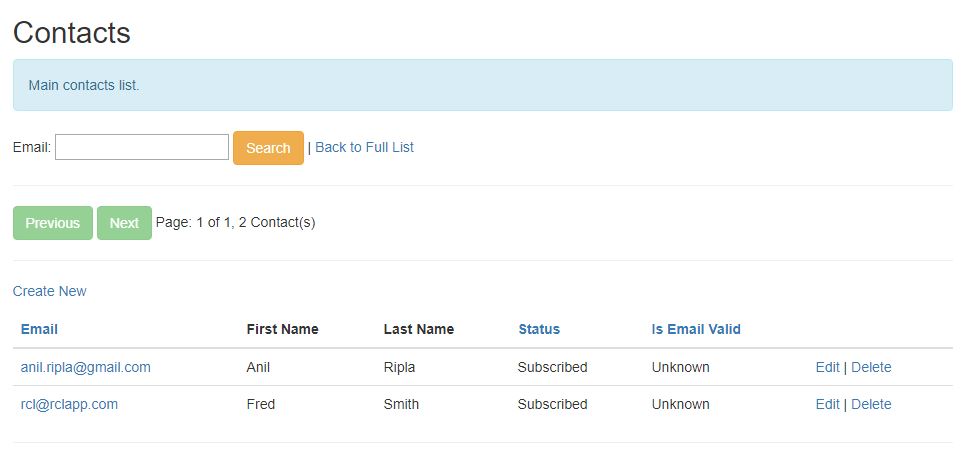 Next