Introduction
Main is the core application in RCL Cloud Services. It allows an organization to quickly set up a website for its online presence. Main also allows for adding other applications for e-commerce, email-marketing, e-learning, etc.
In this tutorial, we will use Main to set up a basic website for an organization.
Prerequisites
Before you set up the Main application, make sure that you have completed the following tasks:
Setting up the main banner
The main banner is what you see on the main page in Main. Follow these steps to set up the main banner.
Login to the website with the admin account. Click on the Admin link. In the 'Main Page Banner' page, click on the Add link.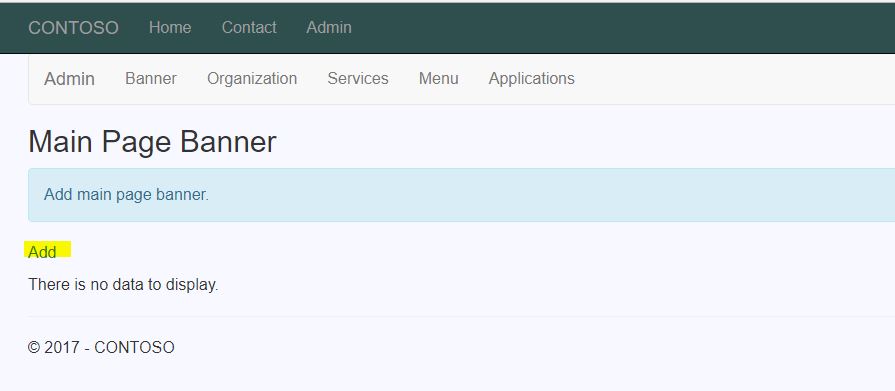 Add the data for the Banner
The web banner image should be a rectangular image of a sufficiently large size and resolution to display properly.
You can visit the home page to view the banner.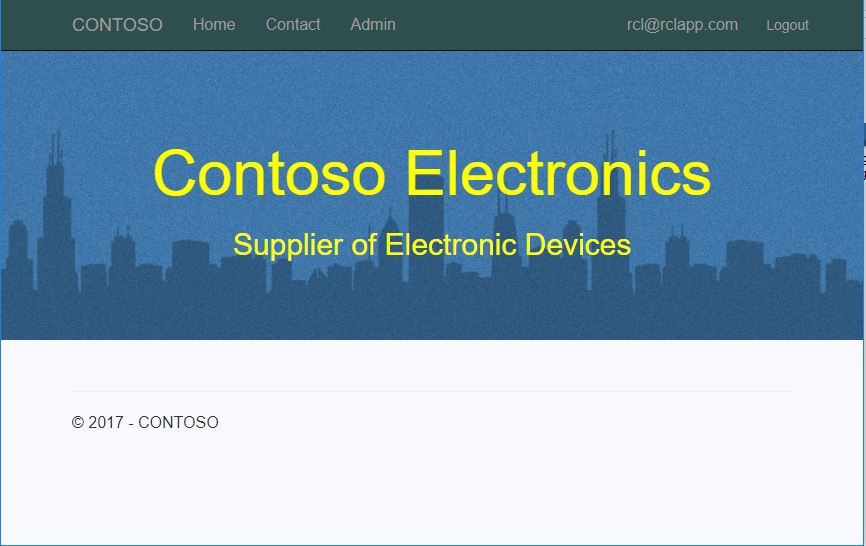 You can also embed a Facebook Page to your website. First , navigate to the Facebook Plugins page and configure your page:
https://developers.facebook.com/docs/plugins/page-plugin/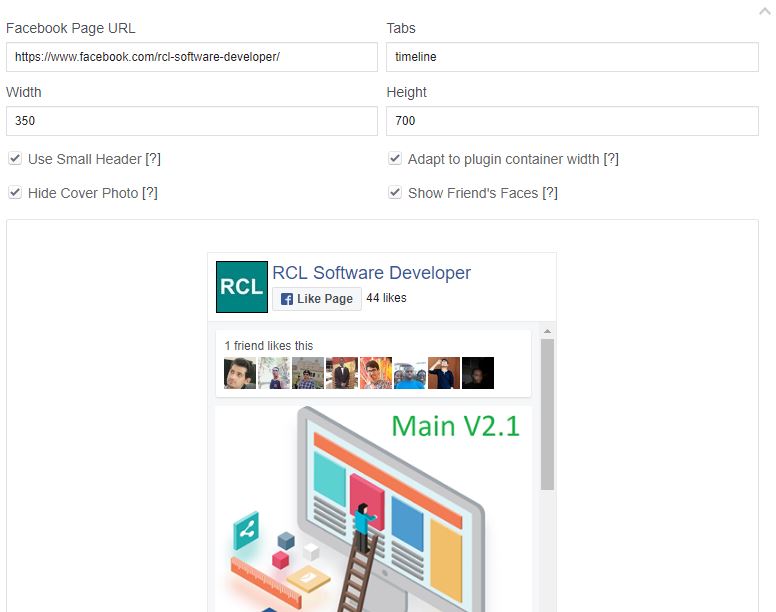 After you have configured the page, click the 'Get Code' button and copy the code from step 3.
Paste the code in the in the 'Facebook Page Embed Code' section.
Adding a list of services on the home page
You can list the main services of your organization on the home page of the site. In the Admin section, click on the Services link. In the 'Main Services' page, click the Create New link.
The target selector will determine whether an Url Link open in a new window , 'blank' or in the same window 'self'.
You can view the services you added on the home page.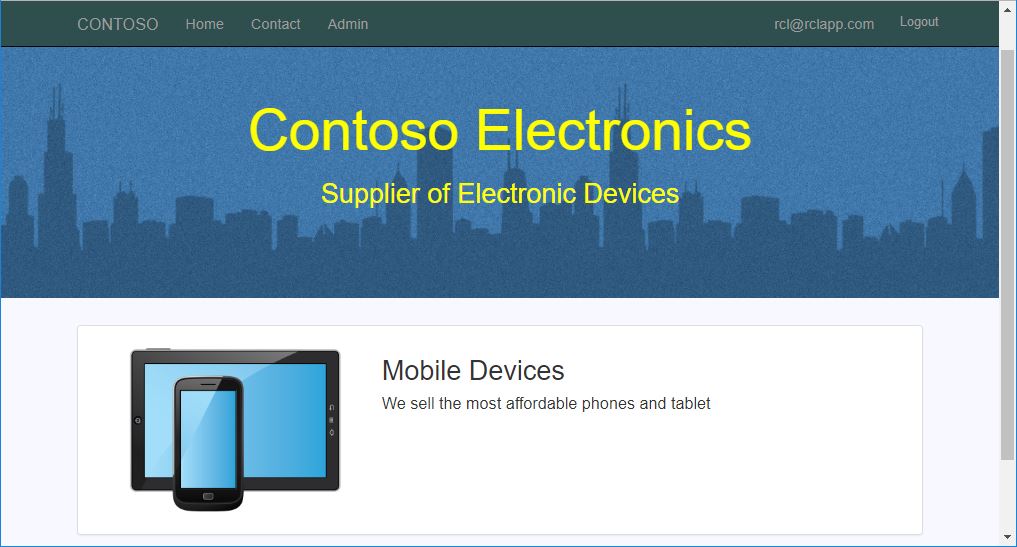 Add contact information
In the Admin page, click the Organization link. In the 'Organization' page, click the Create New link.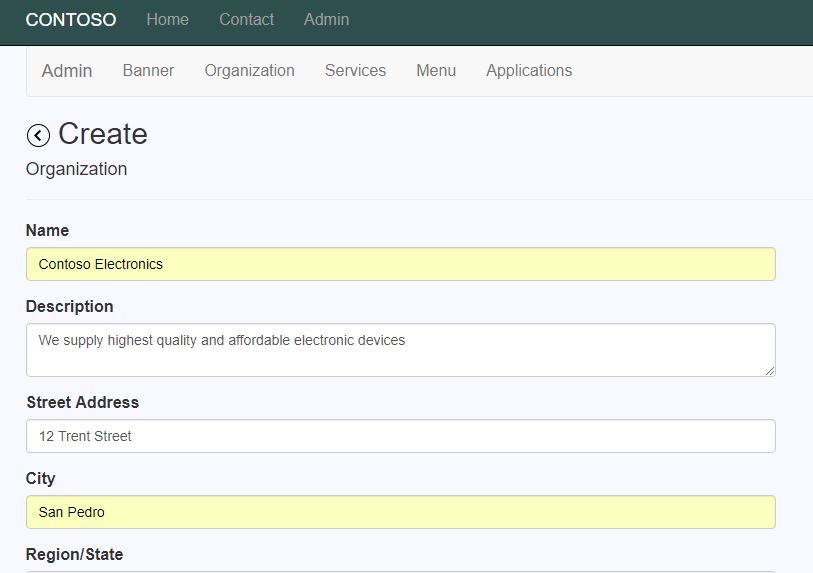 To embed a Google map you can read the following instructions to get the link:
https://support.google.com/maps/answer/144361?co=GENIE.Platform%3DDesktop&hl=en
You can then add the link to the Organization create page.
You can view the Contact Information on the Contact page.

Articles / News
You can writes articles or news to include in your website. To create an article, click the News link in the Admin section, then click the Create New link.
You can create an article as follows: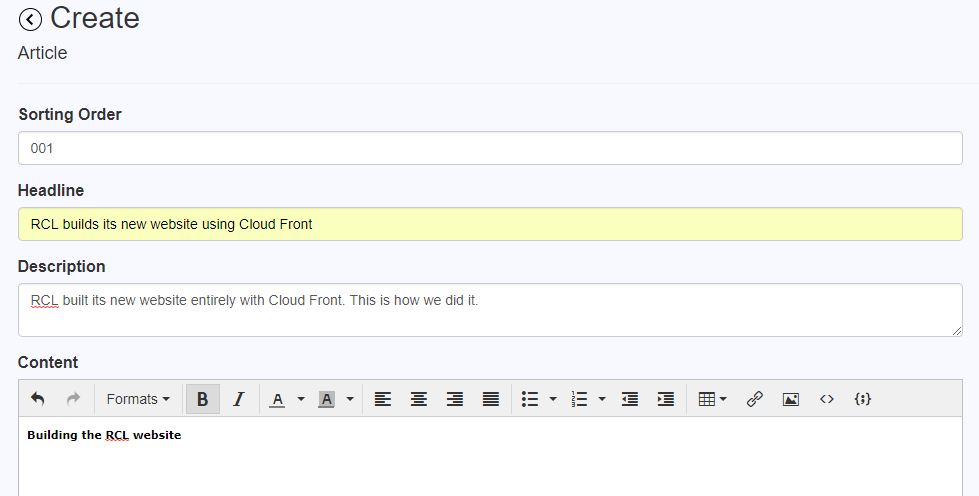 Articles can be accessed from the News link in the main site.
Next